2019 Porsche Taycan nears production – all the details on Stuttgart's Tesla Model S
Its gestation has been extensive, but then Porsche isn't half-baking its first EV – this is what we have to look forward to
Porsche first revealed the Mission E Concept to the world in 2015, a bold and poignant statement of intent that the world's pre-eminent sports car maker was going electric, and that it was taking it very seriously. Nearly four years later, Porsche is only months away from showing the world the production version – to be called the Taycan – to a market more receptive than ever to the notion of a premium electric car.
Porsche not only has its sights set on the industry's disruptors Tesla Model S with its new Taycan, but also the luxury car market as a whole, as improvements to infrastructure and greater awareness pull electric cars ever closer to the mainstream. It'll be shown in production form at this year's Frankfurt motor show, exactly four years after the first Mission E Concept, and eventually spawn derivatives like a Sport Turismo estate and sister models like the Audi e-Tron GT.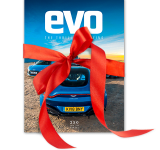 Subscribe to evo magazine
If you're passionate about the world's greatest performance cars, experience the thrill of driving with evo magazine. Try your first 5 issues for £5.
The saloon won't be the only fully electric offering from Porsche, with the next Macan controversially going electric to rival Audi's E-tron, Mercedes' EQC, Tesla's Model X and Jaguar's iPace in 2022.
Powertrain and batteries
To create the Porsche Taycan, Porsche started from scratch with the development of a new platform to specifically house the electric motors and battery pack. Under the J1 nomenclature, this platform places its batteries in a skateboard layout with two electric motors – one on each axle – that power all four wheels.
Acting as an electric-propulsion halo model across all of the Volkswagen Group brands, the Taycan is expected to introduce a suite of new technology and user interface tech. In a similar way to the Tesla Model S, the Taycan sits on a chassis with its batteries organised into a thin slab underneath the main body.
> Click here for our review of the latest Porsche Cayenne E-Hybrid
Those electric motors together will generate a combined 592bhp power output. Like the Mission E Cross Turismo concept that was revealed at last year's Geneva motor show, the production Taycan will be able to reach 62mph in under 3.5sec and head on to a 155mph limited top speed.
Like its American rival, the battery position platform gives the Taycan a very low centre of gravity, which should help the electric saloon handle as well as we expect a Porsche to. A trade-off is a high weight figure – a consistent problem with all electric cars that incorporate enough batteries to ensure a high-range figure. Speaking of which, Porsche has quoted a range of around 311 miles for the Mission E Cross Turismo concept – a figure also expected to be achievable by the production Taycan.
Despite the freedom that an electric powertrain could offer in terms of packaging and design, Porsche has tried to retain some of the elements found in its more traditional sports cars. According to Robert Meier, complete vehicle model line director for the Taycan, its driving position is 'almost identical to the 911's'
The prototypes that have been seen testing, although disguised, show that the production cars will look similar to the initial Mission E Concept. As expected, the form and proportions aren't quite as dramatic – it's neither as low nor as sculpted, and the concept's rear suicide doors have been ditched – but some of the proportions and styling elements are similar. It also shares many attributes with other current Porsche models and it's hard to deny it looks like a combination of the 911 and the Panamera, while there's a hint of Cayman in its rear three-quarter view. Recent development cars have featured less camouflage, revealing that the model will feature a 992 911-esque rear light bar, spanning almost its entire width.  
The design
Part of the original Mission E Concept's positive response came directly from a new aesthetic, taking advantage of the new packaging set. Accentuating the fact the Mission E Concept does without a traditional internal combustion engine, Porsche's designers lowered the front bonnet as much as possible, creating a thin body side, exaggerated by the massive concept car wheels.
The Mission E Cross Turismo clearly follows this theme, but does so in a new estate-like body, much like the Panamera Sport Turismo. Pointing towards a possible future production variant, the Cross Turismo differs from the original concept by adopting normal door openings, rather than the suicide doors of the 2015 concept.
Looking at the test mules, it's obvious the wild proportions of the concept have been dialled down, but in typical Porsche style hold on to the same basic look. With Porsche's habit of glacial design evolution, the Mission E should encourage similar design cues in other models in the range.
The inside of the Cross Turismo concept gives us the best idea of what the Taycan's interior will look like, featuring many near-production elements, such as an airbag-fitted steering wheel and similar switchgear to that seen in current Porsche models.
Recent spy images have also given us a closer look at the model's braking systems. One prototype can be seen featuring large carbon-ceramic discs and another with smaller steel discs. Due to the need for regenerative braking, systems will be bespoke to the model to allow for maximum efficiency.
Why electric?
By putting the Taycan project into production the German sports car maker is making a significant commitment to the technology, as well as investing €700m (£600m) at Stuttgart-Zuffenhausen, and creating more than a thousand new jobs. Work on Porsche's manufacturing facility will create a new paint shop and assembly plant, and changes to the engine factory to accommodate electric propulsion production.
It would be remiss not to note that Porsche's announcement comes not long after parent company Volkswagen's scandal over diesel emissions. With VW already promising renewed focus on cleaner methods of propulsion, it seems logical that Porsche would follow suit – though media attention on American firm Tesla has also prompted several manufacturers to take a closer look at electric performance cars.
Importantly, though, Porsche seems determined not to lose its roots in the move toward electric power. 'We are resolutely taking on the challenge of electric mobility,' said Oliver Blume, chairman of the Porsche executive board. 'Even with solely battery-powered sports cars, Porsche is remaining true to its philosophy and offering our customers the sportiest and technologically most sophisticated model in this market segment.' Watch out, Tesla.